Celebration of Life Video
View with Windows Media Player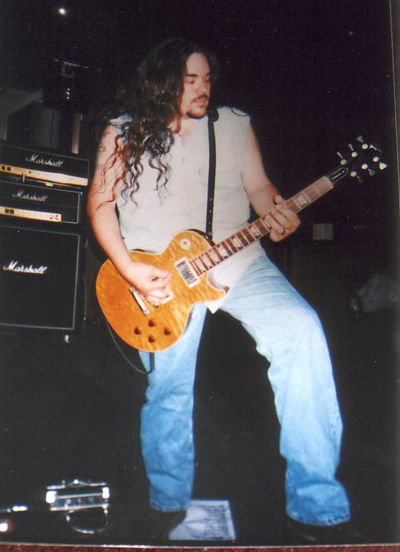 Biography of Larry Ratto
Larry grew up in Marin and at the age of 13, he moved to Lakeport, Ca.
His mom bought his first guitar at the age of 12 and you couldn't pry that axe off of Larry's hand. He often said that playing guitar saved his life. It kept him out of trouble and gave him motivation. He would spend eight hours a day fine tuning the six string craft. He loved it, and real soon you could tell how much.
Larry became a Lake County phenomenon at around age 16. He joined a cover band and began to cut his teeth. Two years later, Larry met a local drummer for a rock band called Arcane at a music store called the Bandbox in Lakeport. Very soon after, Larry had infiltrated the band and had a laugh as they fired both guitar players to make room for Larry's six string domination.
That band became Larry's most notable band and it was called Painted Stranger.
They moved to Santa Rosa and spent seven years in the local grind. If Larry wasn't playing a gig or practicing, you would find him in Zone Music in Cotati, it was like his second home.
I will say of Larry's playing, that is if you love and appreciate music, and you ever had the privilege of hearing him play guitar you never forgot it.